Villagers from Zarzma, Georgia fetching a handful of nuts as a gift to a passerby (me).
When the cows come home - a daily task. Near the Zarzma church, which dates back to the 14th century (with remnants from the 8th century)
Towers from the 9th-12th century in Svaneti, Georgia
A balcony in the "old town" part of Tbilisi.
Painter Nikolas Lutidze, 26, sitting inside the lounge of the cafe he opened in his house along with his mother. Such home-based cafes and bars have become increasingly common in Tbilisi, Georgia.
Rezo Gabriadze's pet project: a three story clock tower that is perpetually falling down, in Tbilisi. Made by a world famous puppeteer who cobbled it together himself in the street over three years, brick by brick. Read my story on this...
The "dry bridge" market in Tbilisi, Georgia has gotten smaller over the years, but it remains a kitsh-conscious tourist's best spot to find everything from Georgian daggers to Soviet matchbook sets. A recent trip revealed some Georgian-language typewriters featuring the nation's unique alphabet.
The "dry bridge" fleamarket in Tbilisi.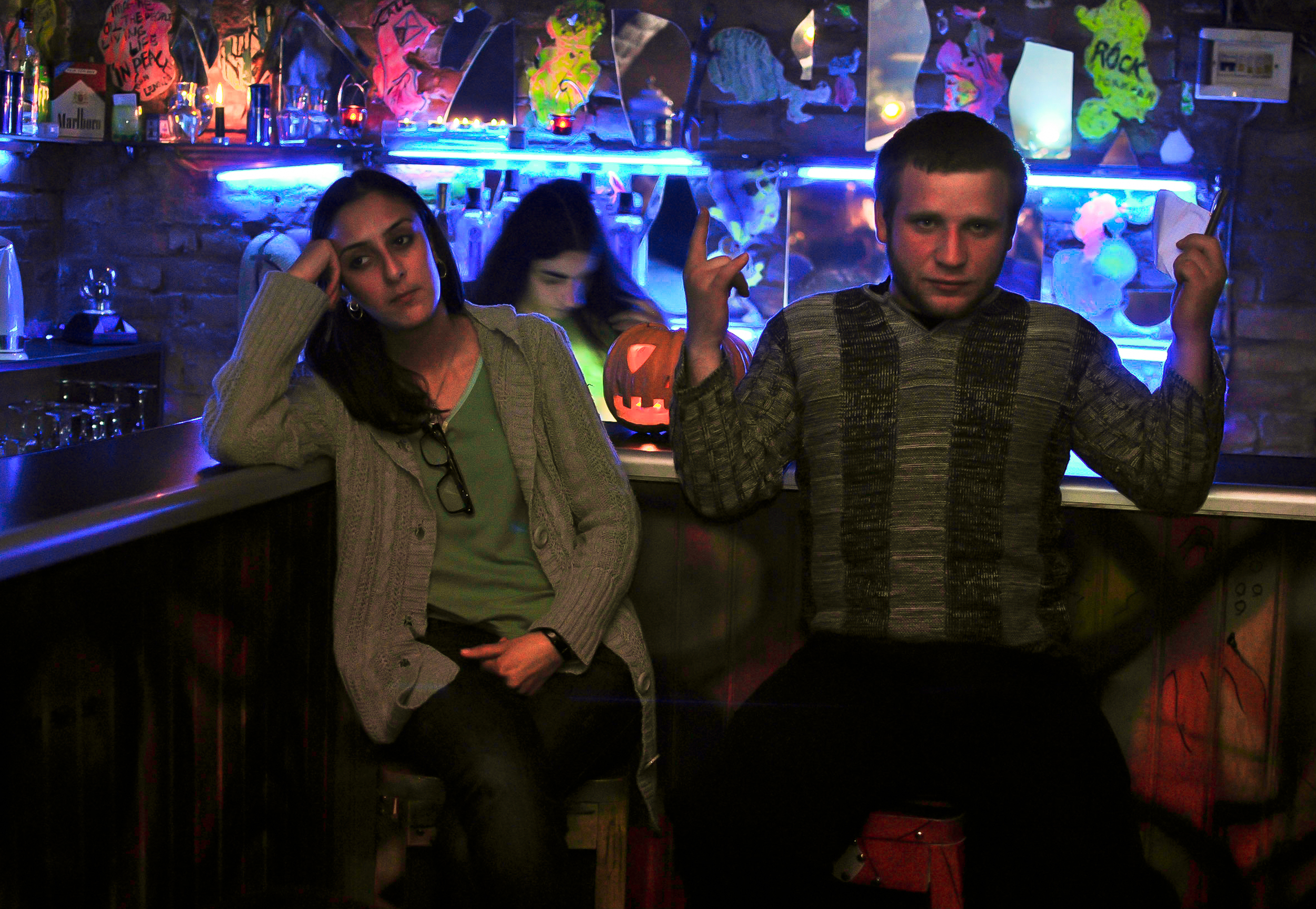 Romance
Gia Lapauri has been drawing caricatures and comics for decades.
An Azeri girl taking in the sights of Tbilisi, Georgia during an evening stroll.
Dynamo! Dynamo! The football stadium in Tbilisi wasn't sold out, but the hardcore fans of the hometown team made the most of it.
The bazaar (market) in Tbilisi.
Children playing in the streets of Tbilisi's old city in the Republic of Georgia.
A woman makes khinkali in one of several restuarants converted from garages outside of Tbilisi.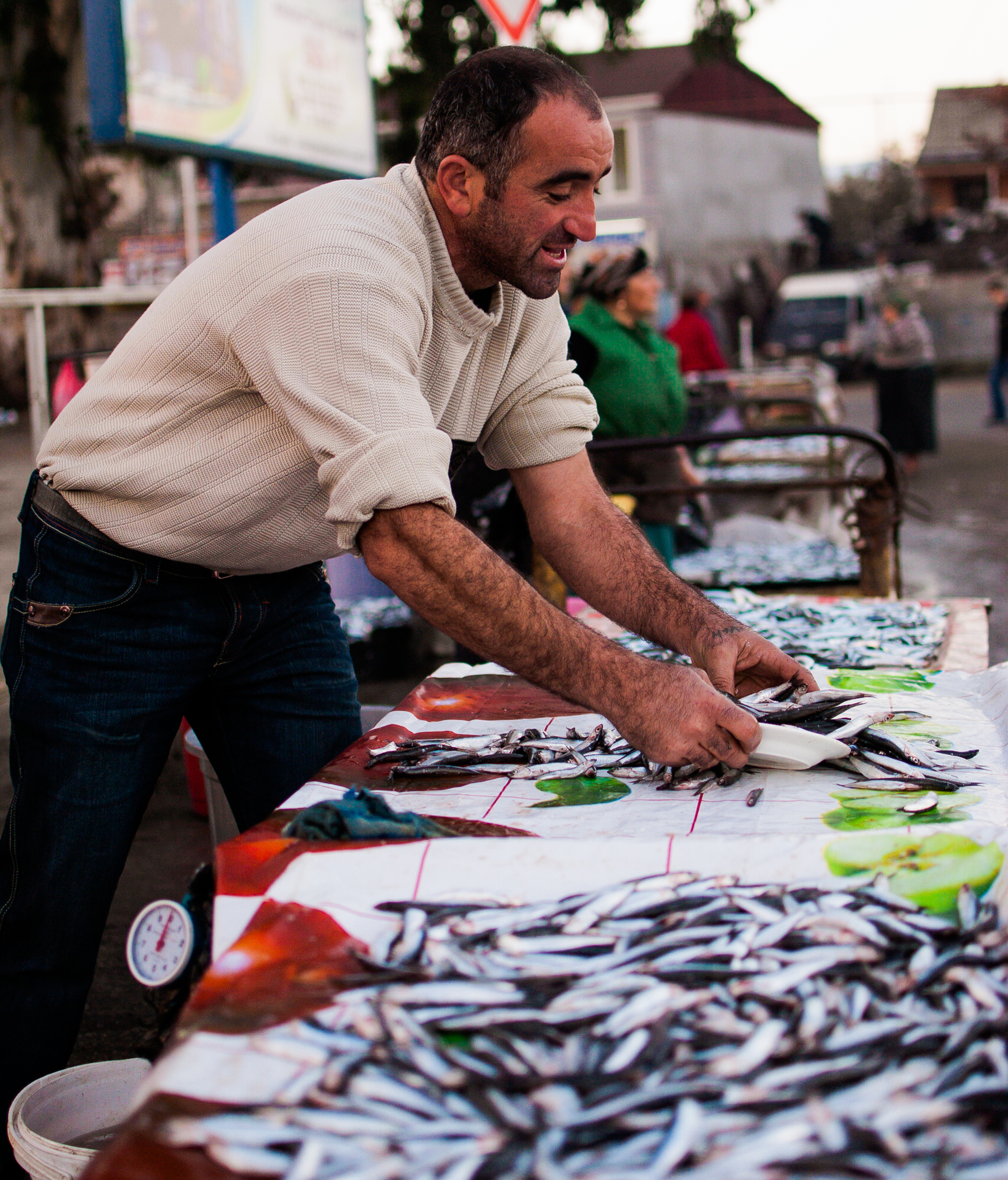 The fish market at the seaside town of Batumi
A boy in the Adjara region of Georgia
A tomb with the bones of previous monks at the Zarzma church, which dates back to the 14th century (with remnants from the 8th century)
Eager piglets run to their mother in the remote Georgian village of Mestia.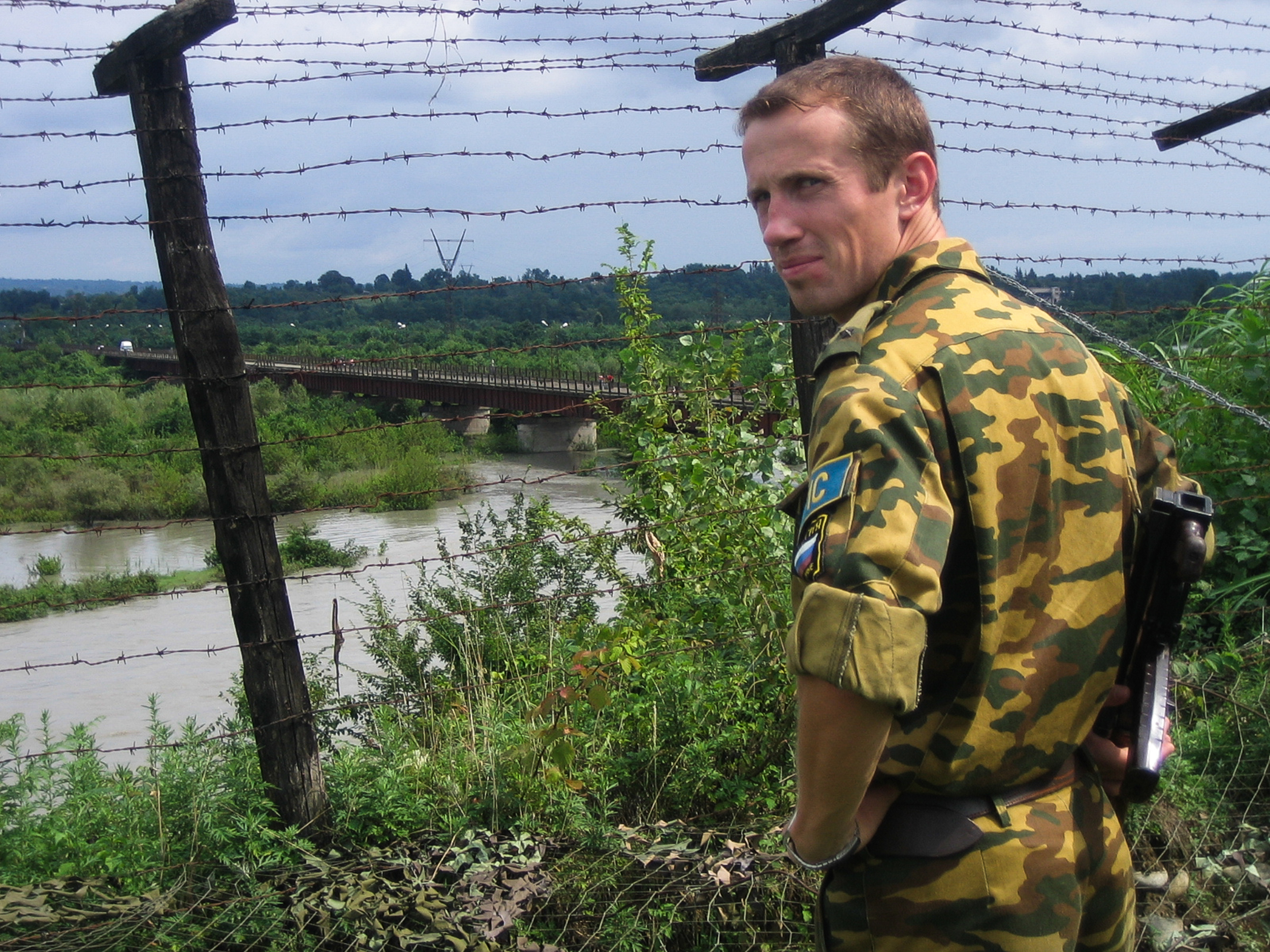 A Russian soldier officially serving as a peacekeeper in the heavily militarized border of the seperatist region of Abkhazia, which begins on his side of the Ergneti Bridge. The region is still internationally recognized as part of the Republic of Georgia but has de facto independence, albeit heavily reliant of Russian aid.
Taxi drivers on the Azerbaijan/Georgia border crossing enjoy the shade of their "taxi stand."
Villagers from Georgia's Svaneti region, one of the most isolated parts of the country.
A young donkey wandering the ruins of an ancient fortress.
Part of the Sapara Monastery
The mountain monastery of Vardzia
A wedding inside the 12th century Virgin's Assumption Church inside the Vardzia complex.